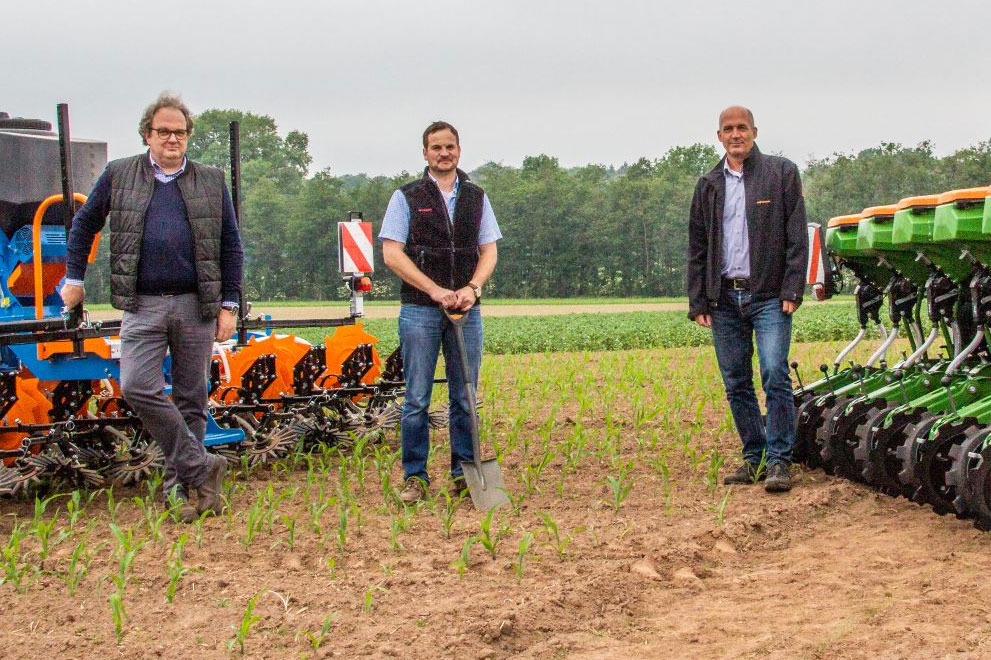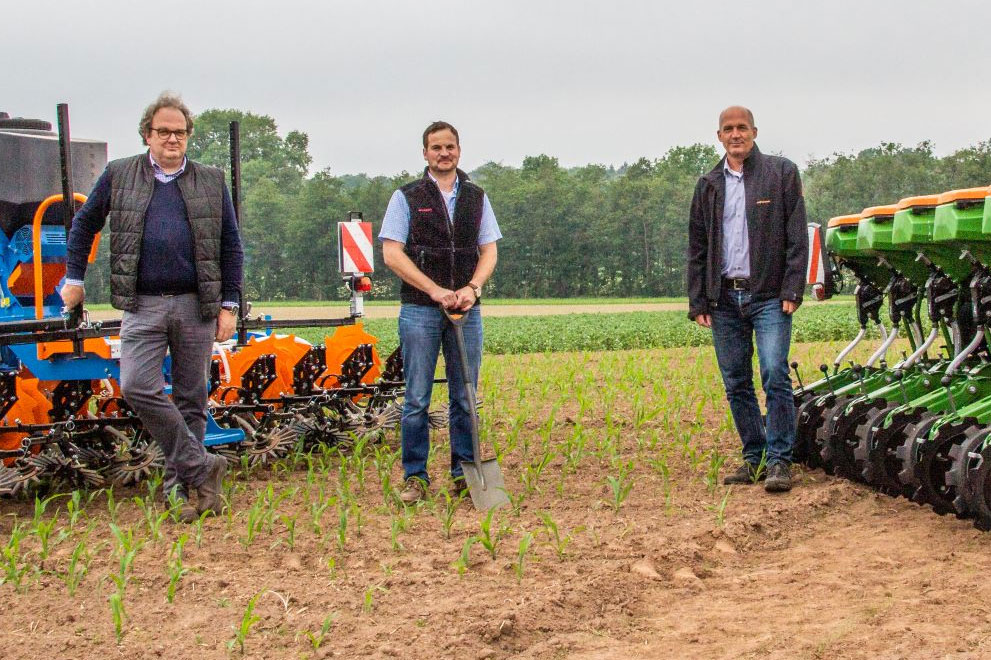 Carrying out the pilot project (from left to right): Franz Schulze Eilfing from AGRAVIS Raiffeisen AG, Farmers Hanno Haselroth and Stefan Kiefer from AMAZONEN-WERKE.
The agricultural experts and design engineers at AMAZONE and SCHMOTZER will develop and test new technologies and tools during the trials. Contact: [email protected]
The arable farming advisers at AGRAVIS will provide their expertise to help select the right varieties and inputs for the CRF system. The experts at AGRAVIS Digital GmbH and AGRAVIS Technik will also provide support in the selection of new methods and technologies. Contact: [email protected]
It goes without saying that the utilisation and testing of a variety of digital methods ranging from field surveying to the use of machinery, the assessment of crops and the evaluation of yields all form part of the CRF project.