Autumn 2020: the limits of CRF become immediately apparent!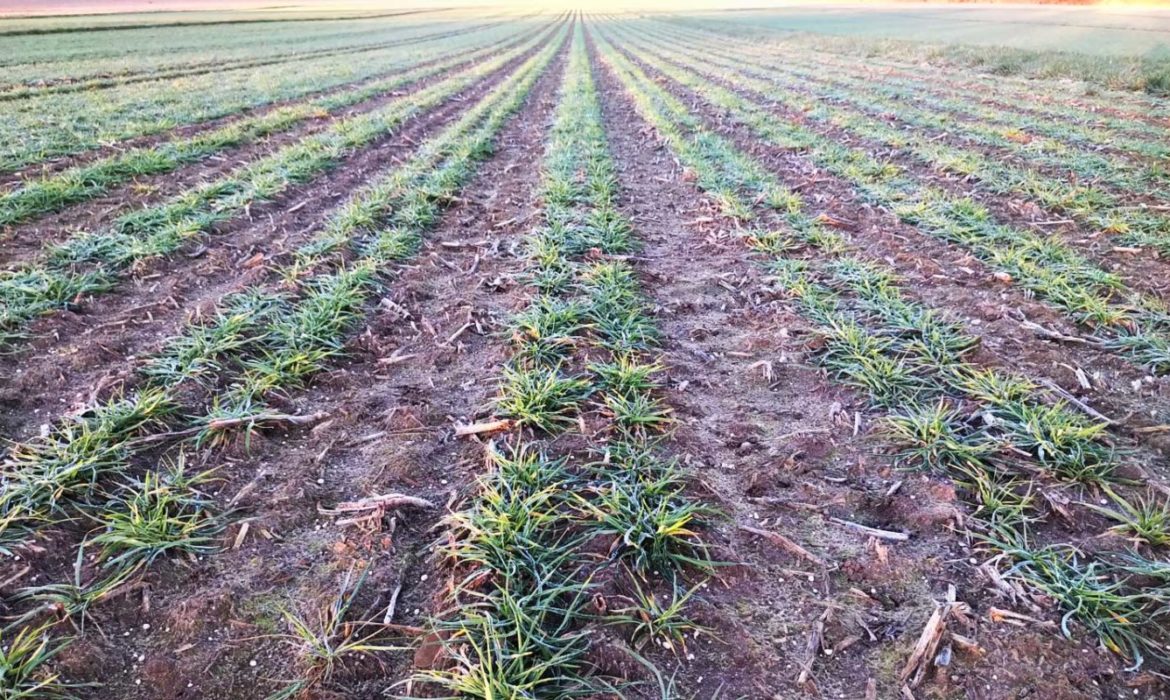 The establishment techniques for the CRF field trials are centred on rows 50 cm apart with hoeing and band spraying for uniform weed management. Unfortunately, we discovered that the use of hoeing systems for winter cereals in the autumn can pose a particular challenge.
The local weather station painted a very clear picture of the situation. September was relatively dry with only 38 mm of rainfall. A few days before the winter wheat and winter barley were sown, there was still some rainfall, which ensured that the conditions on 4th October were perfect. Large quantities of rain (105 mm in October) fell regularly over the following weeks, making use of the hoe impossible.

Due to a relatively high weed pressure, the decision was made to implement a herbicide programme over the entire area on 4th and 11th November.
The first pass to hoe and break up the capping will take place as soon as possible in the spring and the companion plants will be seeded in the same pass.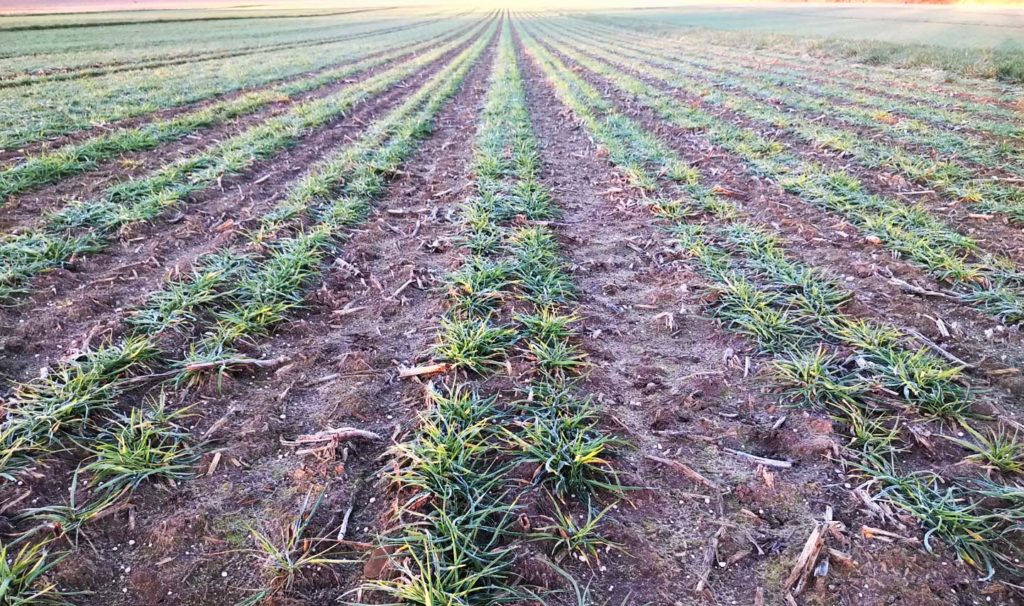 The crop appeared to be in prime condition before the vegetation started to grow. The rainfall from September to the start of March totalled almost 400 mm, giving us an ideal foundation for the perfect spring in 2021.
---